Go to our schedule to book a class today!
Zumba classes are designed to give you a cardio workout while providing a party atmosphere! For one hour we experience different dance rhythms all while burning calories! We highly suggest trying all our different Zumba instructors because they all have their own unique style. You'll find some concentrate more on the dance aspect while others focus on the fitness part.  

Zumba Toning is a cardio and toning styled workout.  We utilize small weights (1- 2.5 lbs.) and body resistance to help increase the muscular endurance of the upper and lower body.  Like the regular Zumba class we keep the party atmosphere so you always have fun! (WE DO HAVE WEIGHTS AVAILABLE TO RENT FOR $1)
Zumba Gold- Toning is a toning styled workout designed for seniors, beginners, and others who want a simpler toning workout. Like our Zumba Toning class, we utilize light weights and body resistance to work on muscular endurance. This class is essential to decrease muscle atrophy (muscle loss) and maintain bone mass. (WE DO HAVE TONING STICKS AVAILABLE TO RENT FOR $1)
Zumba Gold is a workout that is perfect for seniors, beginner, pregnant women, and those with medical conditions. It's the same music so it's just as fun as a regular Zumba class, the moves are just a little simpler and there's less of an impact on the body.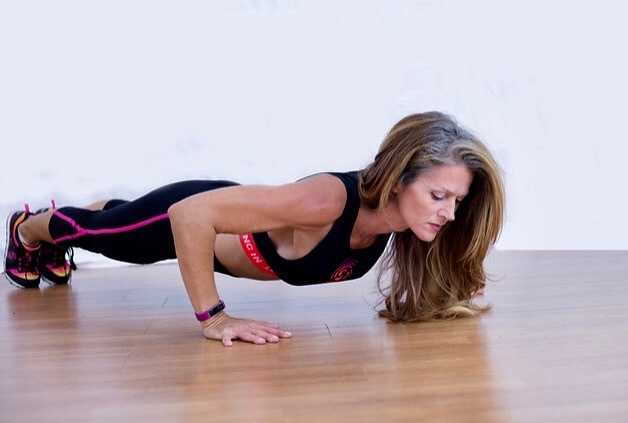 Strong by Zumba is the ultimate full body workout.  It's unlike any other Zumba class in that it does not contain any dancing.  Instead, it combines perfectly synced HIIT (high-intensity interval training) moves with music to make a HIIT styled class unlike any other. This is a great class for individuals who have hit their fitness plateau and are looking for a new challenge.  
Zumba Kids is for our younger dance fans.  This class is perfect for children ages 4-12. Unlike a normal Zumba class, we spend time working on learning a dance to show parents later (this is to improve cognitive skills).  Each class we also talk about a country or area and do a song that contains the dance rhythm specific to that area.  In between songs we utilize games to improve socializations and increase leadership skills.   
Zumbini is a caregiver and me styled class for children 0-4. Each class is a 45-minute- long music and movement experience filled with singing, dancing, and play! This is not an exercise class. 
Sexy Mama is for our pregnant and post-partum mama's!  This is a group fitness class that helps pregnant women stay fit and work on those much-needed muscles for labor.  For our post-partum women, we work on getting you active again and work on your individual needs (i.e. toning, weight loss, regaining fitness level).
Our Bombshell Basic Fitness class is for women-only and is designed to help every woman by teaching them how to do it safely and with proper form.  We focus on building muscular endurance and strength of the upper and lower body as well as core.  During this class our instructor can explain proper form, give feedback, and make modifications for individuals so it's great for fitness beginners or advanced students.  Think personal training without the personal training fee! Bring a yoga mat and a friend!
Strut your Stuff is our burlesque class!  This woman only class is designed to make you more confident and feel sexy all while having a blast.  Each class we work to learn 1 choreo.  At the end of the class everyone is invited on stage to perform the dance as a group.  Don't be afraid to try this one out, just about everyone comes in a little nervous but by the end everyone is comfortable! Taught by women! All shapes, sizes, ages (if over 18) welcome!
Go to our schedule to book a class today!
Looking for something a little more, well, personal?  We do offer personal training. This is best for people who want to work out more but don't know where to start, those who have specific fitness goals, or those who need a little more motivation to stick to their plan. 
*This is done with Michelle on a one-on-one basis so use the "contact us" link or call us at 509-571-5134 to schedule*

One on One Nutrition Class-
Looking to eat healthier, but don't know where to start? Too easy, let Michelle help you in a one-on-one nutrition class!


*This is done with Michelle on a one-on-one basis so use the "contact us" link or call us at 509-571-5134 to schedule*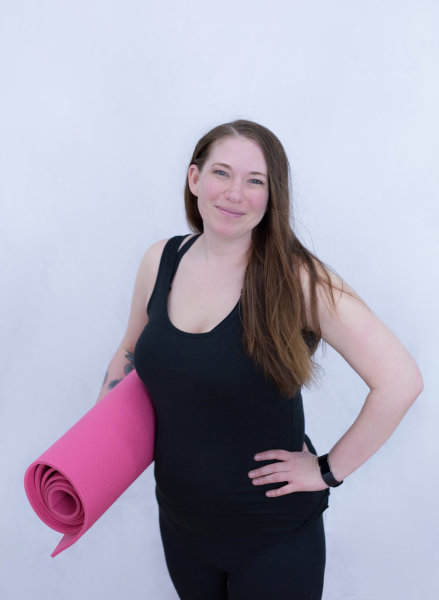 Weight Management Program-
Are you looking to lose weight? Michelle can help! She's currently the only ACE certified Weight Management Specialist in Yakima! She combines nutritional guidance, physical activity, personal training, and support to ensure you get results.
*This program is done with Michelle on a one-on-one basis so use the "contact us" link or call us at 509-571-5134 to schedule*